Rates: Summer Season
Tent (no electric)
$
30.00
/ day
$
180.00
/ week
$
720.00
/ month
Extra Adult: 3.00/night
Extra Child: Nondependant 1.50/night
Water & Electric
$
41.00
/ day
$
246.00
/ week
$
860.00
/ month
Extra Adult: 3.25/night
Extra Child: Non dependant 1.50/night
Full Hookup 30 Amp
$
45.50
/ day
$
273.00
/ week
$
900.00
/ month
Extra Adult: 3.25/night
Extra Child: Nondependant 1.50/night
Full Hookup 50 Amp
$
48.00
/ day
$
288.00
/ week
$
1000.00
/ month
Extra Adult: 3.25/night
Extra Child: Nondependant 1.50/night
Rates are subject to change and based on two adults and their dependent children
Please call for reservations only between the hours of 9:00 AM and 8:00 PM Eastern time. We reserve the other hours for emergencies only
----> Notice: WE DO NOT ALLOW OUTDOOR CARPETS ON ANY OF OUR SITES <--- They kill the grass and leave a muddy mess for the next campers
Rates: Winter Season
Tent (no electric)
$
Call for winter rates
/ day
$
Call for Winter Rates
/ week
$
Call for Winter Rates
/ month
Extra Adult:
Extra Child:
Water & Electric
Extra Adult:
Extra Child:
Full Hookup 30 Amp
Extra Adult:
Extra Child:
Full Hookup 50 Amp
$
/ day
$
Open All Year
/ week
$
Call for Winter Rates
/ month
Extra Adult:
Extra Child:
Open all Year
Call for Rates
Cabins
Trailers
Wine Trail Retreat
Wine Trail Retreat
$
Call
/ night
$
Call
/ week
$
Call
/ month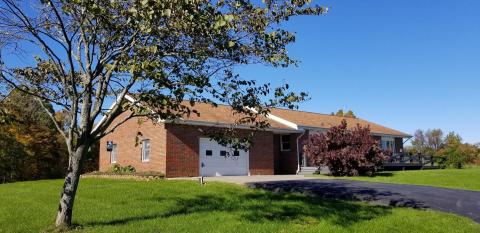 Beautifully remodeled 2-bedroom house. Sleeps 6. 1 king bed, 1 queen bed, 1 fold-out couch queen size with pump up mattress

A/C and Heat

TV, DVD player

Full kitchen.  Everything provided for cooking/eating but the food

Full bath plus 1/2 Bath

Laundry room

Outside deck/table/lounge chairs/glider with beautiful view of Cayuga Lake

Outside fire pit

Use of campground facilities including pool, fishing pond, store

Wi-Fi  inside house

No Pets allowed
* Detailed information Wine Trail Retreat
Price quoted does not include 3% occupancy tax
There is a one-time cleaning fee of $50.00 per stay
Check in time is 3:00 PM unless otherwise authorized
Maximum stay is 30 days
We take phone reservations only between the hours of 9:00 AM and 8:00 PM Eastern Time. We reserve the rest of the time for Emergencies only.
All reservations for cabins and trailers require a $25.00 non refundable deposit at the time the reservation is made.
You can bring your own sheets/towels etc. or we have them available for an extra fee.
TRAILERS Require a Two night minimum stay and  have a max stay of one month
CABINS Require a TWO night stay Memorial Day through Labor Day
Please note: We are a campground not a motel. We do not provide maid service, and we expect the trailers to be left clean with the dishes done and put away and garbage/recycling taken to the dumpster/recycling shed. If the trailers are not left in acceptable condition a cleaning fee may be added to your credit card.
Discounts
Please show ID at check-in
Discounts good for up to two weeks stay
Only one discount may be claimed per site. The person claiming the discount must occupy
the site.
10% Discount:
Active Duty Military Personnel
Disabled Veterans
Active Duty Police
Full time Active Duty Firefighters & EMS
Senior Citizens 65 Years of age or older
Retired Police
Retired Firefighters
Volunteer Firefighters & EMS
Retired Military and Veterans (Proof of Honorable service may be required)
We no longer accept Passport America after Nov.1, 2019
Group Discounts:
Ten sites or more receive a 10% discount
Boy/Girl Scouts- Church Youth Groups- Flat rate of $12.00/tent (max.3 to a tent) or 10% off rentals
Church Organizations of ten or more people- 10% (must reserve a minimum of three sites)
Require a minimum of two nights
Not available on holidays or three-day weekends
Reservations
Reservations can be held by credit card, cash or check. Cash or Check must be received at least 48 hrs in advance of your check in time or the site will be considered "open" and may be rented to someone else.
Cancellation Policy
Cancellations must be made 72 Hrs. before your check in time on regular weekends and 96 hrs. on three-day (holiday) weekends, there is a $15.00 cancellation fee if cancelled after those times. Failure to cancel at least 24 hrs. before check-in (12 noon) or failure to show up will result in a one night's fee being applied to your credit card or forfeiture of your deposit.
Refund Policy
Refund amounts are determined on a case-by-case basis
Refunds are not given for weather related cancellations or early departures (we don't charge for sunshine; we don't refund for rain)
Refunds for deposits are given only if requested in accordance with our cancellation policy
There are no refunds given if you are asked to leave for violating campground rules
We accept: